Generator Set
We can provide many kind of Generator set which you need
Genset is one of the many needs in search by various circles, ranging from the industry, public facilities such as malls, hospitals, schools and others. The generator set is used for the second alternative power supplier after PLN, where when the electricity supply from PLN is off, it is the generating set that replaces the electrical energy. We present generator distributors in all regions in Indonesia.
Various Generators Set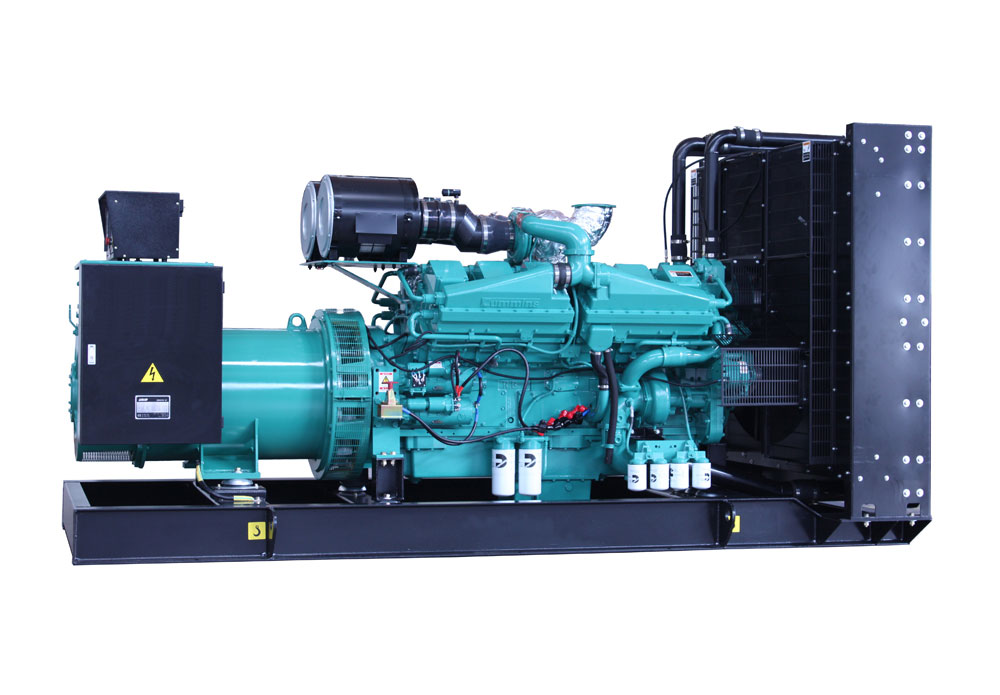 CUMMINS Genset
Cummins inc. one of the world's leaders of power generation, is a complementary business unit that has the design, manufacture, distribution and service of related technologies, including fuel systems, control systems, air systems, filtration, emissions and power generation systems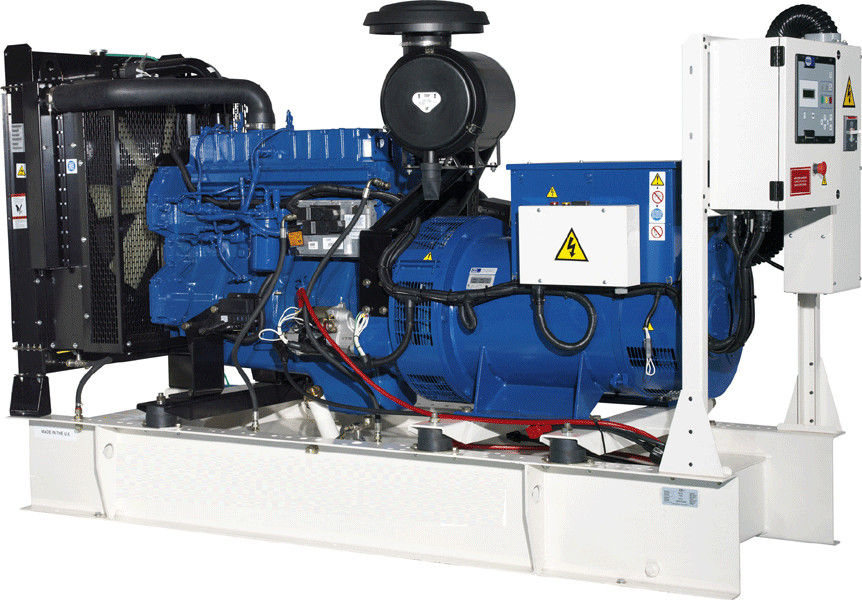 PERKINS Genset
Perkins is one of the world's leading diesel engine brands that has been operating since 1932. Producing nearly 400,000 units per year, Perkins occupies the world market for a variety of specifications, good structure, reliable performance, easy maintenance, low exhaust gases, and has a long maintenance time.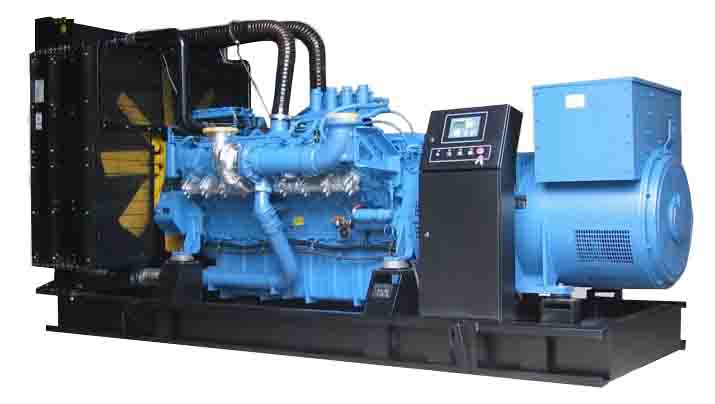 MTU Genset
MTU brings power to humans.
The diesel generator powered by MTU engines has positioned a strong market position in Asia.
Thanks to its enormous strength, light weight, low fuel consumption and low emission features, this machine has become the primary choice of generator packaging. Across Asia, the set of MTU generators provides clean and reliable power.
These generators are used in various types: as a backup of electricity when the electricity from the PLN or public substation stops, as an additional power during busy times, or stand-alone electricity supply for various installations, such as industrial areas, financial centers, computer and telecommunication centers, television and satellite stations, railway stations, airports, factories, stadiums and hospitals.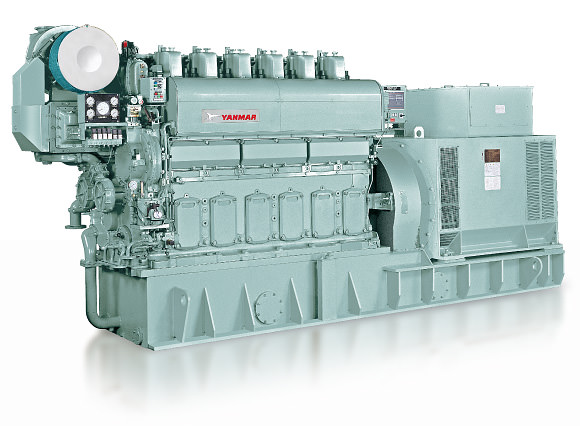 YANMAR Genset
YANMAR (Japan) was founded in 1912 and has developed the first commercial diesel engine in the world in 1933. And since then the diesel engine has become Yanmar's core business, Yanmar's key success is rationalization and modernization in the world of agriculture, fisheries and industry.
Standard Configuration
Diesel Engine

Trofical radiator
Factory fitted speed controller
Frequency regulation +0.25%
Electric starting system

Control Panel

Auto and manual Start/Stop control module
Auto Mains Failure feature
High water temperature, low oil pressure ond over speed protection
3 phase voltage and current measurement
Emergency Stop Pushbutton (latched)

Alternator

Self-excited brushless alternator
Class H temperature rise
Voltage regulation +0.5% - +1%
Enclosure protection IP21

Standard Accessories

Lead Acid battery with cables
Industrial silencer with bellows
Vibration isolator (Rubber type)
Circuit Breaker (3 pole type, up to 200KVA)
Battery charger
Base Frame integrated fuel tank (20 - 650KVA)
Lifting provisions : 4 point base frame lifting eye
CUSTOMISED OPTIONS
Canopy Genset

Sound attenuated to ISO8528-10 (85dBA or 75dBA)
Built-in fuel tank
Modular panel or containerised design
Stainless steel locks and fittings
Internal provisions: 4 point base frame lifting eye as standard
Integrated ladder (659 - 2250KVA)

Trailer Mounted Sound Attenuated Canopy Genset
Sound Attenuated CanopyGenset
Synchronising Control Panel with 4 x 2000KVA in-feed and 2 x 4000KVA out-feed
Optional Configuration
Optional Configuration
Diesel Engine (PERKINS)

High ambient temperature radiator
Jacket water heater
Heavy duty air filter
Coolant level alarm
Fuel water separator

Optional Accessories

Remote mounted radiator
Heat exchanger cooling system (including Cooling Tower)
Vibration isolation (Spring type)
Residential/Critical silencer
Free standing main fuel tank
Trailer mounted gensets

Alternator

Anti-condensation heater
PMG excitation/Auxiliary winding excitation/Shunt excitation system
Winding temperature alarm
Bearing temperature alarm
Air filter

Control Panel

Remote mounted control panel
Automatic Tranfer Switch (ATS)
Synchronising control panel
Remote mounted monitoring panel


Base (Continuous) Power - Aplicable for supplying utility power at a constant 100% load for an unlimited number of hours per year. no overload capability is available for this rating
Unlimited Time Running Prime Power - Available for an unlimited number of hours per year in varibale load application. Variable load not exceed a 70% average of the Prime Power rating during any operation operating period of 250 hours. The total operating time at 100% Prime Power shall not exceed 500 hours per year. A 10% overload capability is available for a period of 1 hour within a 12 hour period of operation. Total operating time at the 10% overload power shall not exceed 25 hours per year.
Limited Time Running Prime Power - Available for a limited number of hours in non-variable load application. It is intended for use in situations where power outages are contracted, such as in utility power curtailment. Engine may be operated in parallel to the public utility up to 750 hours per year at power to exceed the Prime Power rating. The customer should be aware, however, that the life of any engine will be reduced by this constant high load operation. Any operation exceeding 750 hours per year at the Prime Power rating should use the Continuous Power rating
Standby Power - Application for supplying emergency power for the duration of the utility power outage. No overload capability is available for this rating. Under no condition ia an engine allowed to operate in parallel with the public utility at the Standby Power rating. This rating should be applied where reliable utility power is available. A standby rated engine should be sized for maximum of an 80% average load factor and 200 hours of operation per year. This includes less than 25 hours per year at the Standby Power rating. Standby ratings should never be applied except in true emergency power outages. Negotiated power outages contracted with a utility company are not considered an emergency